This newsletter is sent to registered members of Walleye Central and Muskie Central.
To "Subscribe or Unsubscribe" from this newsletter follow this link:
http://www.walleyecentral.com/mailer/


From The Bow (The Walleye Central Newsletter)
Welcome to March! Only a couple weeks to go and the major walleye tournament season kicks off with a bang on the Illinois River. The MWC has their event on March 27 and 28 followed by the season opener for the RCL on March 31. That river is going to be packed so everyone needs to make sure they use plenty of precaution whether fishing it for fun or trying to make a name for themselves in the world of competitive walleye fishing. Also, remember, barges always have the right of way, those bad boys on the Illinois will drive right through you like so much waste material.
March is the time of renewal of the fishing spirit for many anglers who are not ice fishing fans or who do not have access to quality ice fishing opportunities. There are many of you who live in areas that provide you with year around open water fishing opportunities, I certainly envy you. Whichever scenario describes your situation March is a great time to be on the water, especially rivers. I will be on the fabulous Fox and Illinois Rivers in the Land of Lincoln trying to jig up a few eyes this month. I am also going to break out the handlining equipment and do a little experimenting this season. If you have not tried it you are missing out on a super productive technique.
Well, I will close in saying that From The Bow (The Walleye Central Newsletter) has more than doubled in size from the first run. In fact, it will get even bigger before it settles into its rhythm for the season. We have added several new Field Editors and a special segment titled Anglers You Should Know featuring a new face to outdoor writing Bonnie Dyson. Let me know what you like and what else you would like me to ad. Have fun out there this month, and don't forget to just Shut Up and Fish!
Dave Landahl
------------------------------------------------------------------------------------------------------------
RCL
by Juls Davis
Lake Erie ice is melting! What a refreshing sight that is to see. It means winter is over, and spring is on its way! We are expecting rain and warm temps for the weekend, along with strong winds. I expect that by the end of the weekend the ice will be gone.
2/21/04:
It's Friday morning. We're driving down to Fairfield, OH today. We are helping our dealer with his annual Fish Fry and Open House this weekend. After a measly 3 1/2 hour drive we arrive, and are put to work right away. But, that's not before I insist on seeing Rick's new boat and mine out in the yard. Unfortunately, they were still covered with the shrink wrap, and we can't see much. Mark, our rigger, will be on vacation and won't be able to do them this weekend, so we will have to drive back down in two weeks to get them.
This year, I offered to set up a booth displaying some Off Shore Tackle products that Bruce DeShano was kind enough to send down there for me. Knowing that there are more Bass fishermen in that part of Ohio than there are walleye fishermen, I knew I had my work cut out for me. I did have a chance to talk to several people who wanted to try using boards for Striper though, and luckily for me, Bruce had sent down his new "special" striper boards for display too.
Aaron Martens, another Team Crown Royal member and Bass Angler superstar, showed up for his 7pm seminar, and talked for an hour and a half to a full house. He's a pretty cool dude for a "bass fisherman". Ha Ha!
Two other Team Crown Royal members, who were there with the Virtual Fishing Simulator, joined us that evening for dinner out on the town. Then it was back to the hotel for a good nights sleep.
Saturday 2/21/04
We got up early and hit a gas station for some coffee and headed over to Dixie for another fun day of "work". It's hard to call having that much fun "work", but since it is required of us to be there, then I don't know what else to call it. It didn't take long for the buildings to fill up with customers and friends. Mark Brumbaugh, who never misses this event either, showed up early too. Rick and I had a chance to sit and chat with him about the coming events this year before it got to busy.
Several anglers, all Bass by the way, gave their talks throughout the day. Aaron Martens did another seminar, as well as Jimmy Houston, Bob Dillow, Wes Thomas, and Dan Moorehead.
I was busy all day running back and forth between my booth, talking to people, taking pictures, and making sure the coffee pot stayed full all day. Before I knew it the day was over, and we were all treated to a great dinner at Symme's restaurant. Then it was back to the hotel room for another good nights sleep. Sunday would be a very busy day.

Sunday 2/22/04
We arrived early again, and set up the back building for the fish fry. Gary and Linda (I don't know their last name) brought in the two commercial fryers that Gary would use to cook the fish. Linda made batch after batch of her famous batter, while I did anything to keep the fish flowing to the table as quickly as possible. There were a lot of happy customers that went home with full bellies today. We started cooking at 9am and didn't stop cooking until 3pm.
When it was all done, I helped clean up the mess.
We said our goodbyes and headed home.

Monday 2/23/04
I drive into downtown Port Clinton, taking the road that goes down along the lake front, and I'm very excited to see that the ice has indeed melted. I look as far out as I can see, and I don't see any ice flows. Wahoo! There are a few little ice burgs floating around, but nothing that will keep us off the water once we pick up our new boats. I was hoping that we would be able to break in the motors before heading to Spring Valley in March. It appears that that will become a reality.
I only have time for a quick trip to the beach with the dog, and then I head home to do laundry and pack the bags again for our trip to Nebraska tomorrow.

Tuesday 2/24/04 - 2/28/04
Rick and I got up early and packed the truck with our bags, and the dog, and hit the road. We are on our way to Nebraska for more Team Crown Royal promotions. After an overnight stay in Iowa someplace, we made our way into Nebraska Wednesday morning.
By the way, I'm typing this in our hotel room, while we wait for our delivery of Chinese food.....again....sigh. Tonight is our last night in Nebraska, and I'm getting anxious to get home again. We will leave in the morning, and get home late Sunday night.

We will head down to Dixie Marine again on Wednesday morning to pick up both of our boats. Hopefully, there won't be anymore delays stopping us from bringing them home.

I don't think I could take it if there was. LOL

Until next time.....be safe, and have a great day!
------------------------------------------------------------------------------------------------------------
MWC
by Rick Larson
My new Walleye Trolling Rave!

That's right. Am writing to exclaim my new fetish of: Custom Painted Crankbaits!

Oh man, can hardly describe the delights experienced in dreaming up color combinations that have the potential to be that one hot color that every fat mother walleye wants to eat. Assuming my assumptions for these newly delivered inspirations are correct, will be safe in the knowledge that my many competitors will not have these offerings either. Big advantage (wow, that thought is better than winning everybody's money in a game of Monopoly! ).

And before one thinks they have not the imagination to be designing colors on cranks, just imagine your favorite Wally Diver color so beautifully embossed across the sides of a Shad Rap. Or maybe your best Shad Rap colors painted onto an old Thunderstick body. Need I go on?

It may be that your favorite fishing hole has that one good bait with a certain color that seems to work better than most. Now, with just a little effort, you can duplicate this color onto other baits. This will raise the level of your cranking arsenal.

There is little doubt the fish in my home waters of Lake Winnebago, do become conditioned to baits they have seen over and over. By having these Custom Painted options, on a slow day you can drop a bunker buster on the fish, with a strange bait color and/or action combination.

And this tactic worked for me as recently as last summer, fun-fishing Cisco Kids - Painted by Durst Products - in my favorite Wally Diver and Shad Rap colors. Still am not sure if it was the slight bit more belly-roll of the Kid lure, the color, or the combination, that trigger the strikes. But will say these Customs were strange enough for some big girls to have a taste, as these baits consistently caught bigger fish than the same old.

Also have to write about the baits Pete Huibregtse (my MWC partner) and I had painted to catch those huge, overly-pumped up football shaped saugers at our first event at Spring Valley, Illinois. But here is where I must stop writing, as Pete is very stubborn in his unwillingness to share any of his experience gained insight!

Sometimes I think he wants to put a muzzle on me!

But anyway, to go on about this next event, am allowed to talked about some more of the preparation we have accomplished since the last letter. One most important job was to check both the livewell & bilge pumps, and the roller coaster ride of hoses, connecting the whole of the pumps in bilge area of the Patriot.

And it was a good thing too, as a half season of hard fishing on my boat did affect some of the clamps, and they just didn't have the right amount of tension to give me confidence. Just like reviving a near drowning victim, it was out with the old and in with the new. Everything was changed, from the clamps to the hoses. We also made plans to install a double bilge and livewell system to compensate for any pump failures.

I'm emphatic to state, if I'm 20 miles from the weigh-in site, I do not want to race all the way back to find a livewell of dead fish, or worse, be a near drowning victim just because of a pump failure!

And this also has lead us to the wiring on the boat. The open concept of this boat made it very easy to trace all the wires looking for breaks or wear marks at the tie points. None were found, but do painfully remember the PWT Contest in New York when tournament officials would not release me out of the harbor, as my marine band radio failed to transmit. It was a single wiring problem.

These simple to check and repair egg-in-my-face mistakes will never happen to me again (I Hope)!

And so goes our progress. Pete is really a stickler for perfection in these matters, and I am very grateful for this. My idea of preparation includes way too much coffee at breakfast (oh golly, my imagination has the nostrils flared wide with the aroma of fresh hot coffee - need more), and spending time talking to everyone I see along the way to the boy's room. Point is, I drink the coffee, but he does the work.

So we really do make a good fit.

But anyways, to get back to the subject at hand, Thursday, the week of this writing, Pete and I will hitch up the boat and head down to the open water of the Illinois River for equipment testing. My motors, Tr-1 Auto pilot, and electronics are first on the list. Then comes some practice with the fish catching equipment in hopes of hammering off a winter's worth of rust from these middle-aged bones.

Getting back in the grove will be done before the contest. I remember last year's MWC Spring Valley event was filled with fraught. Didn't get along to well with my new partner, the trolling motor failed, and even included being bit on the rod in my left hand and setting the hook with the rod on my right! Argh!

Yep, and lost the fish.

That 2003 event definitely had us landing on the wrong high-rent hotel filled square. This time around, we will be better prepared and hoping for a chance card reading: Advance to Go and Collect $200!
------------------------------------------------------------------------------------------------------------
Pro Angler Q & A
Tommy Skarlis
DL-How long have you been a professional touring angler?
Skarlis - 11years fulltime
DL-How long have you been fishing?
Skarlis - since I was 3 - over 35 years
DL-Do you have a favorite body of water to fish for walleyes or any other species?
Skarlis - Mississippi River in Lansing Iowa and maybbbbeeeeeeeeeeee Lake Erie?
DL-What is your most important accomplishment, fishing or otherwise?
Skarlis - Turning Fishing into a lifelong Career
DL-How many days per year are you on the water fishing or preparing to fish tournaments?
Skarlis - Fishing and preparing for tournaments - 100 plus
DL-How many days per year are you fishing for fun or relaxation?
Skarlis - Fishing - 200
DL-Are you married, do you have any children.
Skarlis - Yes - Wife Michelle - Son Jake
DL-Do you travel alone to the tournaments or do you have a travel partner?
Skarlis - I travel with numerous anglers and sometimes alone as far as in the vehicle. I work with John Kolinski, Ernie Olson and Jim Muzynoski
DL-Which circuits are you fishing in 2004 and will you fish all of the events?
Skarlis - PWT and RCL, Yes on PWT - No on RCL
DL-Define a professional fisherman.
Skarlis - Someone who makes a living in the fishing industry while maintaining a professional image by exhibiting honesty, integrity and courtesy.
DL-Who are your sponsors?
Skarlis - Fishing the WildSide, Evinrude, Ranger, Berkley Trilene and FireLine, Lindy Legendary Tackle, Berkley Gulp! and PowerBait, Gemini Sport Marketing, MinnKota Trolling Motors, Beckman Co., Lowrance Electronics, Abu Garcia Reels, Fenwick Fishing Rods
DL-Who do you admire in the tournament game or fishing industry?
Skarlis - In the tournament game - there are so many - then you ad the fishing industry - man you can't ask me a question like that - I couldn't begin - let's just say there are very few I do not admire!
DL-Did you ever have any fishing or sports idols growing up.
Skarlis - Sure - lot's: Al and Ron Lindner, Bob Probst, Sr., Babe Winkleman, Marv Koep, Bob Jenson, Dave Csanda, Doug Stange to name a few.
DL-What is your fondest memory of a fishing tournament?
Skarlis - One of my fondest memories was on the morning of the first day of comp. of my first Pro-Am Tourney fishing on the PWT in 1996 at Lake of the Woods. We all said a prayer together and then they played the National Anthem. My amatuer partner - a Veteran and Hard working American (plumber if I am not mistaken) was a pro's father and he was over 70. I look over at this man and he is saluting the flag. All of a sudden - this overwhelming sense of pride hit me - and I realized that everything in life - my freedom, my country, the economy - that this man had served and built, and now he was about to be an integral part of my future again. Needless to say he outfished me and even mentioned something on stage about it, and I was proud to have been outfished by him.
DL-What victory means the most to you?
Skarlis - Its a tie: The Detroit River was the first, I was vertical jigging - which is one of my favorite tactics, I had great amatuer partners, - beautiful weather. Lake Erie (Port Clinton) was pretty special too - I had blown a chance there in 1998 when I took second to Gary Gray due to some really uninteligent Rookie decisions that I made - and by making what turned out to be all the right decisions in 2002- I felt it made up for it. By the way - all of the partners I had in both of those Erie events were stellar too!
DL-What is your involvement with the NPAA?
Skarlis - I was one of the original founding members and now serve on the Board of Directors as the Vice President.
DL-What role will the NPAA have in the future development of professional fishing.
Skarlis - I believe that the NPAA will become to fishing what the PGA is to Golf or what Nascar is for racing.
DL-What is your favorite part of being a pro angler?
Skarlis - The opportunity to positively influence someone's life
DL-What is the worst part of being a pro angler?
Skarlis - It always seems like I have to clean, pack, store or fix something - but even all of that is wonderful!
DL-Describe the ideal day of fishing for Tommy Skarlis.
Skarlis - Regardless of the weather or the amount of fish caught - that I learned something or was amazed by the discovery of a unique aspect of nature.
DL-What is there left to achieve in pro fishing for Tommy Skarlis?
Skarlis - Everything - I feel like I've just begun - but I would like to be a part of an era where the fishing industry builds itself up to the point that it would insure all future generations will be able to fish and enjoy the outdoors as much or more than we have.
DL-Thank you very much
Skarlis - No - Thank you
------------------------------------------------------------------------------------------------------------
Field Editors
Open Water Winter Walleyes
by
Paul Myrdahl
Shhhhh... listen, can you it hear that? I think I hear snow melting. Is winter finally over? Is spring just around the corner? The anticipation is killing me.
If you're finding it as hard to wait for spring as I am, don't dismay. I've got just what the doctor ordered. Serve yourself up a giant size portion of river walleyes.
Mississippi River Pool 4 near Redwing, Minnesota always comes to mind when thinking about big river walleyes. I can think of no better place to shake off the wintertime blues. Pool 4 stretches from Lock and Dam #3 downstream past Redwing through lake Pepin and finally ends at Lock and Dam # 4 just below Wabasha.
This section of river forms the border between southeastern Minnesota and western Wisconsin. A warm water discharge from a power plant just above lock and Dam #3 at the head of pool 4 keeps the river above lake Pepin open throughout the long cold winter. Anglers wishing to fish here need to posses a valid license from either state.
Most people fishing this area focus their attention on the river from Lock and Dam #3 downstream to lake Pepin. This time of year all of the harbors are frozen over so you have 2 options for launching your boat. You can launch from the public access on the Wisconsin back channel or from Everett's resort on the Wisconsin side of the main channel upstream from Redwing. The back channel access is on the north side of US highway 63. If your coming from Red wing head east on Hwy 63. The access will be on the left hand side of the road just before you cross over the back channel. This access is a little steep and can get slippery when temps are below freezing. It may be a good Idea to have a 4-wheel drive vehicle if you're planning to launch from here. If have a larger boat you may want to consider launching from Everett's Resort. The Bay Point Park harbor in Redwing usually opens up sometime around the end of March. This is an excellent public launch facility located right next to down town Redwing.
There is another public access just south of Redwing located in Colville Park. This park is located just south of the youth correctional facility in hwy 61. To get here you'll need to turn right at the Days Inn Motel and loop back under the highway. The access here will open up around the same time as Bay Point Park.
During late winter the area just below the Lock and Dam #3 usually receives the most fishing pressure. There are a number of deep holes in this stretch of river that attract walleyes and saugers from lake Pepin in late fall. These fish will spend the winter waiting around these deep holes for the spring spawning run in April. Vertical jig the edges of these deep holes from 15 to 30 feet of water. The river's current is usually pretty tame during this time of year so jigs as light an 1/8 oz. may sometimes be used.
Walleyes and sauger will generally lie on the bottom of the riverbed to get out of the current. Keep your jig as close to the bottom as you can. Dead stick rods can be great producers during this time of year. Try lightly dragging or hovering your jig just above the bottom. Walleyes will be lethargic and unlikely to chase food in the cold water of late winter. You'll need to put your bait right in front of their nose in order to get bites consistently.
Rising waters levels in late March and early April from spring run off will coax a new fish from lake Pepin to pre-spawn holding areas in the River. This rise in water level usually moves walleyes closer to shore. Pitching jigs and casting crank baits to shore line structure can produce some heavy fish. Walleyes up to 10 lbs are not uncommon. A Jig and purple ringworm is one of the local favorites. River walleyes like to hold in eddies and slack water so pitch this combination to submerged trees, wing dams, riprap, and any other current break you can find. Casting crank baits to these same structures can be productive as well.
Saugers generally hold deeper than the walleyes. Look for current seams where fast water runs past slower or slack water. Fish will hold in the seam right next to the faster current. Sometimes a current seams can be distinguished by a foam line that forms in the slower moving water.
As the water warms through 40-degree range trolling presentations become more effective. Try Trolling 3 way rigs when spring run off churns the water up. Hovering or anchoring just upstream of likely holding spots allows you dangle your bait right in the fish's face for long periods of time.
Hand lining is starting to become popular technique here as well. I know of a couple tournament anglers who had success on Pool 4 with this method last year. This year I'm planning to join their ranks. I recently purchased 2 of the Riviera Hand Line kits sold through the Products List at Walleye Central. You can check out the WC Product List at http://www.walleyecentral.com/products.shtml. The reels appear to be well built. I should be able get out and test them a time or two before the start of the upcoming tournament season. I'll give you an up-date on their performance in my April report.
Speaking of tournaments, there will be a number of them coming to this area in the next couple months. The WWA, MTT, and the GNWC will all be making stops here in April and early May. The Walleye Searchers of Minnesota will be hosting the Lake Pepin Open in April as well. I'll post more info about these and other tournaments in upcoming Newsletters or you can check them out yourself by following the links on WC's Tournament Central at http://www.walleyecentral.com/tourneys.shtml
Fishing is usually fantastic from March through the spring spawning run that usually peaks when water temps reach near the 50-degree mark. I'll be guiding and fishing Pool 4 almost every day the weather allows during April. If you're thinking about heading to Redwing in the next month or so, I'll be glad to help you with any info I can. You can email me at paul@minnesotasfinestguideservice.com
------------------------------------------------------------------------------------------------------------
Head South For Open Water
by Dave Kooser
Conchas Reservoir, March 2004
Fact Sheet
Author: Dave Kooser
Title: Head South for Open Water
Date: Mid March 2002 and 2003.
Location: Conchas Reservoir (NE New Mexico).
Weather: Night time lows in the upper 30's to mid 40's. Daytime temperatures ranged from 50-65 degrees.
Water: Visibility around 2 feet in the arms of the reservoir. 3 feet around the dam, 48-52 degrees.
Techniques Used: Walleye on chartreuse 1/8 oz jig/half crawler and gold/black or silver/black Husky Jerks. White bass on any 5-6 foot diving stick bait or crank bait minnow imitation.
Bio: Colorado Walleye Association member. Marathon runner. Father of three. Husband of my only sponsor, Shelley. Project Manager for United Healthcare.
Story
For those fisher people itching to try out all the new Christmas presents that Santa brought and cannot wait for the local lakes to thaw, head south to Conchas New Mexico. Conchas offers a variety of species including walleye, white bass, largemouth and smallmouth bass. State park information can be found at http://www.emnrd.state.nm.us/nmparks/PAGES/parks/conchas/conchas.htm.
Over the past few years, I have rounded up a few friends in mid March and made the drive to Conchas in an attempt to try out all the new fishing gear and to shake the dust off the older gear. Although walleye are still a little lethargic, March is the month they start getting active and can be taken on slower presentations. White bass on the other hand are schooling and very active. The white bass can (and will) force you to remain awake and alert, as they tend to hit like a run-away freight train.

Walleye can be caught using 1/8 oz. chartreuse jigs and half a crawler. Run the hook of the jig into the broken or open end of the crawler just as though you were rigging a plastic twister tail. Bring the point of the hook back out of the worm body and push the open end of the crawler onto the neck and barb of the jig head. During warmer days we have found walleye in 8-16 feet of water along boulder strewn banks. One such spot is 4 miles (water travel distance) up the Canadian River Arm from the North Marina. At the 4 mile mark shut down the engine and start fishing the east side of the lake arm.
Boulders that range from the size of a PC monitor up to the size of a Volkswagen can be seen just under the surface. My most productive technique is to position the boat in about 20 feet of water and cast the jig/crawler to the shore line. Let it sink until you see your line go slack and "pick up" or "hop" it back towards the boat about 18-24 inches. Let it sink until slack is seen in the line and repeat until you are below the boat. If you could look at a side view of what your jig is doing, it would look like a drawing of a flight of stairs with the rise being the fall of your jig and the run being the distance you pulled the jig towards the boat.
Other techniques that work for us at that time of year have been dragging the same jig/crawler set-ups on pebble flats, Lindy rigging and slow trolling cranks. TIP: When jig fishing, I like to use Flame Green Berkley FireLine so I can see the line better when it goes slack or if a light biting fish moves the jig to one side or another. Tie on about 4-5 feet of mono if you are concerned with the fish seeing the green line but use a double uni knot. See picture (Source: http://www.everglades-fishing.com/fishing-knots.htm).

Walleye can also be caught using one of our favorite White bass techniques, casting and cranking. Depending on ones preference I have caught fish on Rapala Husky Jerks, Smithwick Suspending Rogues and Bomber's Suspending Long "A" in Gold, Silver, Silver/Blue or Clown colors. White bass tend to move in schools and as such can be a little hard to locate but if you are seeing bait fish on the fish finder, that is a good spot to start. I prefer to cast toward the bank from 20 yards out in deeper water and sweep the lure back to the boat, pause for 2-5 seconds while reeling in the slack and sweep the lure again. Repeat until the lure is beside the boat.
If after awhile you have not had any hits, vary the length of the sweep and/or the length of the pause. Eventually you will find the pattern the fish want and when you do, hold on. The average size white bass is only about 1.5 lbs but they have the attitude of an exasperated pit bull. By using the same technique in shallower water and extending the pause to 5-8 seconds you can pick up some of the more aggressive walleye as well as the occasional small and large mouth bass.
One of our better white bass spots is a cove 6 miles up the Canadian River Arm from the North Marina, in the opening between Big Island and the main shore line there is a cove. Fish that cove/area between Big Island and the main shore. TIP: Look for carp congregating on the surface, this time of year they are spawning and under them will generally be White bass and the occasional walleye.
Local Events: March is walleye spawning month in Colorado. This year the spawning nets will be set out on Chatfield, Cherry Creek and Pueblo, assuming weather and water conditions allow. Contact the Colorado Division of Wildlife Volunteer Coordinator in your area or the Colorado Walleye Association and volunteer some time in the netting and spawning operations. I guarantee you will be surprised at the size and numbers of fish that are brought in from the nets.
------------------------------------------------------------------------------------------------------------
The Eye's of Michigan
by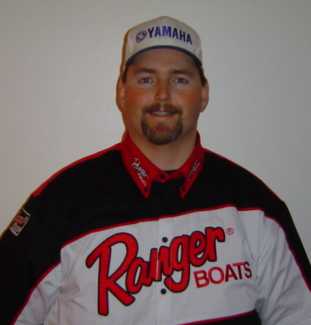 Keith Krych
March is transition time in southern Michigan. Ice fishing will be over soon and open water fishing will be starting up.
Make sure you check the ice in front of you with your spud as your heading to you hot spot. We want all of you around for the upcoming boating season.
Perch limits are still being taken off of St Lucke's bay on the Canadian side of the lake.
Little Muscamoot Bay and the N.E. corner of Anchor bay are also still producing perch with safe ice still available.
By late March the Detroit River will start producing some walleyes. Vertical jigging chartreuse jigs with twister tails is the most common method to catch some eyes. Handliners should also produce some monster eyes trolling with number 7, 9, and 11 Rapalas.
Try the hot water discharges by the power plants and the steel mills for you best success in the cold water of March.
March is also show time in Michigan.
The 21st annual Boat, Sport and Fishing show at Ford Field in Detroit will take palace on March 3rd through 7th. Many tackle and boat manufactures will be represented at this show. Admission is $8.00 for adults and $4.00 for children. Also the "Super Walleye Clinic" will be presented By Mark Romanack at the show.
The Lansing Sport Fishing, Boat and Travel show will be March 11th to 14th at the Lansing Center.
The 59th Grand Rapids Sport Fishing, Boat and Travel show will be March 18th to 21st at the De Vos Place in Grand Rapids
The Lake St Clair Walleye Association will hold it monthly meeting on March 17th at 7:30pm. They meet at the East Pointe Eagles Hall on Eight Mile Road just West of Gratiot in East Pointe. You can call 586-778-0480 for more info.
------------------------------------------------------------------------------------------------------------
'Eyes on Dunkirk
by John Forbes
Walleye fishing during the winter months is non-existent out of the port of Dunkirkon Lake Erie. However, the warm water discharge from the NRG Steam Station keeps the Dunkirk Harbor ice-free most days, and anglers can enjoy fishing for a mixed bag that includes Brown Trout, Steelhead and the occasional salmon.
From the Probst Fishing Platform, located at the west end of the harbor, and accessible from NY Route 5 (parking available), good catches of Brown Trout have been reported when the water conditions have been favorable. Even with the ice pack on Lake Erie, strong winds still can create muddy water conditions in the harbor area. Bill Begier, of Bills Hooks (local tackle) reports that Berkley Power Baits and skein have be the most productive baits.
Anglers casting from the Dunkirk Pier for steelhead have reported light action so far, as the pier fishing usually doesn't start to heat up until mid-March. Large schools of shad have begun to make their annual appearance, often creating an nuisance for casters and trollers. Those reporting the most success have been using minnows/bobbers.
Walleye fishing through the ice on nearby Chautauqua Lake has reportedly been good in the Magnolia area. Fish have been taken in the 23-27' range. Although a variety of jigging lures have been good, the best bet has been the GT#7 Rapala jigging lure.
------------------------------------------------------------------------------------------------------------
SHOWS:
For those seeking to cure cabin fever or perhaps looking to add a new toy for the 2004 season, the Southtowns Walleye Association (SWA) will hold its 14th Annual Western New York Outdoor Sport and Travel Expo from March 11-14, 2004. This event, located at the Erie County Fairgrounds in Hamburg, NY (Buffalo area), features boats/motors, lodges, seminars, etc. For more information, you can check the SWA website at www.southtownswalleye.com
DERBIES:
The Lake Ontario Counties Spring Salmon and Trout Derby runs from April 23-May 4, 2004.
Website: www.loc.org
The $1000 a Day Derby returns again in 2004 on Lake Ontario from May 1-August 31, 2004. Website: www.1000adayderby.com
The Southtowns Walleye Association holds the annual derby on Lake Erie from June 19-June 26, 2004. You must be a member to fish this event, but can join with your derby registration form. Website: www.southtownswalleye.com
INFORMATION:
Tackle/Tips: Bill's Hooks 716-366-0268 www.billshooks.com
Food: Applebee's Family Restaurant 716-366-6700
Lodging: Comfort Inn 716-672-4450
------------------------------------------------------------------------------------------------------------
Wolf River System March Field Report
By Joel "Doc" Kunz
The Wolf River is always on the forefront of walleye fishing for a good number of anglers as the winters thaw turns a river of ice to this man's paradise. I love the Wolf River and have been fishing it hard since I was 16 years old, almost 32 years ago. It's going to be interesting to see the focus on the Wolf River Country area that the PWT anglers bring with them in April, but in March the river is domain of the river rat and those willing to be challenged by UP run walleye.
For those unfamiliar with the Wolf River Country area in Wisconsin, the Wolf and Fox Rivers are the feeder systems to Lake Winnebago. The Fox reaches west from a point just below the city of Winneconne where the Wolf River joins it to create Lake Butte des morts, and then flow in to Winnebago. The Wolf River basin lies in northern and central Wisconsin and drains 3,690 square miles. It includes all of Waupaca County and parts of Forest, Langlade, Marathon, Menominee, Oneida, Outagamie, Portage, Shawano, Waupaca, Waushara and Winnebago Counties. The Wolf originates as a discharge from Pine Lake in Forest County and flows south for approximately 203 miles to Lake Poygan where it becomes part of the Winnebago system. Lake Poygan and Lake Winneconne are large shallow lakes that narrow as the Wolf River for just a short distance at the starting point for this April's PWT event, Winneconne Wisconsin.
The area from New London to Lake Poygan covers the last 32 miles and the section of river I fish the hardest. Fremont is approximately 24 miles south of new London by river and numerous spawning marshes are located in that stretch but the majority of spawning habitat is found up river beyond the New London area. Winnebago system walleye will often run over 100 miles up stream to spawn in the flooded marshes above Shiocton. But not all do as Winnebago system walleye can be found spawning from the shorelines and reefs on the big lake itself to anywhere in between where the conditions are right.
It's all based on water flow. Warm wet springs with lots of flow from the Fox can take a good portion of the population to the west for spawning. Good snow pack and slow melt downs to spring brings high water to the Wolf and draws the fish to the north. Low water can drive fish all the way to the Shawano dam and quickly rising temps with late spring rains can have the majority of the fish going from Winnebago to Poygan and back for spawning in just a couple of days. Yep, there's no formula such as the fish going up river, stopped by dam, spawn and return. The Winnebago systems pre-spawn walleyes could be anywhere with good size schools starting under the ice.
Late season ice anglers on the Wolf apply a number of ingenious techniques to venture out on last ice for up run walleye. Personally my "center of gravity" and lack of flexibility keep me looking for open water, but early March is prime ice walleye time on the system if you know what you're doing. As soon as the ice start moving local anglers will work to break up the ice jams and good fishing can be found right away. The fish that winter in the river and upper part of the Winnebago system seem more willing to bite pre-spawn then the fish that are keyed later in the cycle to come up river. By that time the first groups are far up stream and the fish that are on the move can seem like they have lock jaw. Of course boat traffic increases as the season progresses and other factors must come in to play.
During the up run I have always done better sitting quietly at night on the sand bar on an inside corner working light jigs away from the boat in less then 6 feet of water. In fact, some years I rarely even fish during the day in the pre-spawn cycle. The up run fish work the inside bends to get out of the current as the progress up stream. Fish will actually rest and feed on bends after long straight stretches of river where they have to fight the current for long periods. These inside turns become the McDonald's on the highway to the up river spawning grounds and a structure that congregates fish. At night as boat traffic quiets, schools of fish will move together up the river using the shallow inside bends and are more then willing to bite a light jig tipped with an emerald shiner being worked near the edge of the lantern light.
A Wolf River or Lindy rig will also catch fish but keeping a jig moving at all times will "net" you the most fish. Daytime anglers should drift and jig holding areas off the main current and should consider anchoring to work jigs and rigs on the inside bends in 6 to 9 feet of water for good results if fast currents and cold water are keeping the fish off the bite.
One thing to consider in March is ice flows and the danger they present. Never anchor sideways in the main current or anyplace ice can get to you, and that's just about anywhere. Even when the river starts free of ice on any given day in March, boat traffic and thawing backwaters up stream can put dangerous size sheets of ice in the river. Even a "small" piece ice the size of your sofa that catches on your anchor rope can flip your boat in seconds. I've seen it. Anchor nose up stream and always have a sharp knife out and ready to cut your rope should and ice chunk get caught on it. Anchor out of the main current to stay away from flowing ice as the fish are out of the current anyway.
Always be aware of the conditions around you and keep a watch up-stream as high water and boat traffic will bring a nice variety of ice, wood and more down the river with it. Being care full while running your outboard is also paramount as the river can deposit a tree today where there was nothing yesterday and a cooler size ice chuck under the surface can toss you from a moving boat in an instant.
The Wolf River is a great fishery with great year classes of fish and good numbers of adult fish and some big fish. Please put back the spawners and keep the milkers for the frying pan. With high water this year we could have a hatch that takes us in to another decade of excellent fishing on the system. If you would like more specific information on the Wolf River please visit my website www.walleyeonthewolf.com or the Wolf River Country site www.wolfrivercountry.com

Joel "Doc" Kunz is a freelance outdoor writer and photographer with a Byline in Midwest Outdoors Wisconsin section along with regular contributions to other publications including Wisconsin Outdoor News. "Doc" is also a member of the Association of Great Lakes Outdoor Writers and is a Pro Team member of Mercury Marine, Triton Boats, Motorguide, Lindy Little Joe and has been an active member of the Walleye Central community for over 4 years.
------------------------------------------------------------------------------------------------------------
Ohio Inland Waters-March Report
by Tim Joseph

When you think of walleye fishing in Ohio most people think of Lake Erie, and for good reason, but there are many other 'eye fishing opportunities in the Buckeye state. There are several inland lakes, reservoirs, and rivers that hold walleye, saugeye and the king of Ohio's inland 'eyes family-the saugeye. The month of March presents a variety of opportunities from ice fishing (in a prolonged winter) to open water fishing in reservoir tailwaters and a few fast-warming shallow impoundments. Here are my top picks for March:

Pleasant Hill Reservoir lies in Richland and Ashland Counties in
North-Central Ohio. As part of the Muskingum Watershed Conservancy District, this impoundment offers excellent saugeye fishing year-round (as well as LM and SM bass, crappie and musky) and is a great winter and early spring tailwater fishery. The most common and productive method for the swift water below the dam is the good old jig and minnow or jig and plastic combo. For simplicity, I prefer to stick with the jig/grub combo in 1/4 oz, depending on the current's flow. Cast upstream and retrieve quartering with the current while keeping your presentation near and frequently bumping bottom. You will lose a few jigs, but the dividends are worth it! The best times are when the reservoir's outflow is increased slightly causing a slow steady rise of the river level below. Fish move upstream and hold below the dam, feeding on injured shad that have passed through the dam's gates. 1 to 4 pound saugeye are common, with a good chance for scoring larger fish. On another note, the walk back up to the parking area from below the dam is a real treat for those who are not in excellent physical condition.

Buckeye Lake lies in Licking, Fairfield and Perry Counties in Central Ohio. Indian Lake is found in Logan County in the West-Central part of the state. These two lakes are similar in many respects, in the fact that they are shallow, partially natural, partially man-made lakes. Both Buckeye and Indian Lakes are natural lakes that were enlarged to feed Ohio's system of canals during their heyday in the late 1800's. They both also support an abundant population of saugeye thanks to ODNR's aggressive stocking program. These lakes tend to become ice-free and warm more quickly than most other lakes in the state due to their shallow depths and high rate of water exchange. Both Indian and Buckeye have a maximum depth of around 14 feet, but most depths range from 3 to 5'. After ice-out anglers should key on areas of current flow and on the downwind side of the lake during warming days.
The waters in these areas warm more quickly and attract baitfish and following the bait come hungry saugeyes. Indian's many inflows such as Moundwood and the current of Dream Bridge are traditional hotspots. At Buckeye, Cranberry and the Tow Path areas are early season favorites. Long-line troll shallow diving minnow or shad imitating crankbaits along shallow shoreline structures and breaks. A jig/minnow combo vertically jigged in current areas often produces as will pitching jigs to shallow structure. Not only are Indian and Buckeye both "numbers" fisheries, but also numerous 3-6 pound fish are common. There are also trophy fish in the 10-pound class swimming in their waters. Potential state record-breaking fish have been reported during ODNR's shock surveys in the recent past at both Buckeye and Indian Lakes, so bring your big net.

Another popular destination for winter and early spring anglers are the tailraces below the numerous lock and dams on the Ohio River. As the water temperature drops in the late fall, walleye and saugers begin to migrate upstream to their wintering areas. Some of the most notorious areas for their outstanding sauger bites are pools below the Belleville, Hannibal, New Cumberland, and Pike Island Dams. The river flow is critical to time a trip. This can be checked on this NOAA site: http://www.riverwatch.noaa.gov/ohio.shtml

Vertical jig current breaks and creek mouths with jigs tipped with minnows or plastic or a three-way jig rig for best results. 50 to 100 fish days (mostly saugers with walleye and saugeye mixed in) are not uncommon when the fish are stacked up and biting. Although I've never heard of this technique being used, I must wonder why handlining or polelining wouldn't be an extremely effective way to present crankbaits on this prolific river fishery.
------------------------------------------------------------------------------------------------------------
Saginaw Bay Early Season Eyes!
by Ed Clements
The ice is gone, the weather is warming, and spring rain is here. All of these things mean one-thing, walleyes are hungry on Saginaw Bay! During the last week of April the walleye fishing on Saginaw Bay really heats up. This fishing takes place close to shore and small boats have a great shot at these fish. The early mornings and late afternoons are great time to target these fish, in overcast skies these fish will bite all day. Night fishing is also deadly, and a huge night fishery is emerging on Saginaw Bay. The mouth of the Saginaw River and as far north as Pinconning will light up with boats in late April and early May. A whole new market of night fishing equipment has also been spawned. Glow in the dark crankbaits, lighted planer boards, huge spotlights, and safety equipment are just a few things that the hardy night angler will need.
Crankbaits are the bread and butter bait at this time of year. This fishing is relatively simple and will be some of the most fun you will have all season. Minnow imitating stickbaits are the best; Reef Runners, Rapalas, Smithwick Rogues, Fish Stalkers, Bombers, and Rebel minnows are all good choices. Minnow-like colors are a good choice to start with, but if the water is dirty or off-colored try experimenting with some of the wilder colors. Franks Great Outdoors in Linwood, Michigan is my one and only stop for crankbaits. Frank's carries all of the fish catching styles and colors that you will need for a successful spring trip. Frank's expert staff can also answer any questions you might have and give you an up to date fishing report.
Once you get to where you are going to start fishing and get the lures on the rods start setting out baits behind the boat using in-line planer boards or long line them straight behind the boat. Baits should be set so they are a foot or two off of bottom but also one run a little higher in the water column for those really aggressive fish. Another thing I noticed fishing during late April and early May is that not all of your rods need to be ran with in-line planer boards. I will often run two rods on planer boards and two rods as scraper rods straight behind the boat. Another trick is to stop and start the boat to stall the baits, or hold one rod in your hand and pump it to give the bait some action. Hold on to that rod tight as strikes can be savage, and on some days you might miss every one, as those walleyes can be pretty finicky. The best depths are from 10-15 feet of water. I run my baits between 50-100 feet behind an inline planer board. Each time out you will have to do some experimenting to find the correct depth where the fish are. When running a scraper rod straight behind the boat I will run them a little farther out than the lines that are on planer boards. Troll at speeds between 1.2 and 2.0 mph and make S turns to entice strikes.
Fishing should be good from the end of April until about mid to late May. The Saginaw Bay shoreline from the mouth of the Saginaw River up to Pinconning is a producer. Augres is also a fine area to fish as the walleyes move in to feed on the smelt. From the mouth of the Augres River north to Point Lookout is a fine spot to fish. Access is good on the Saginaw River at the Bay County launch just above the Independence Bridge. Access is also good in Augres at the DNR launch on the Augres River.
Good luck, and remember to be safe if you decide to go out during this early season. Also remember to use extra caution if you are going to fish at night; always tell someone where you are going, where you are launching from, and when you expect to return. It is also a good idea to take someone with you; this would be a great time to take a kid fishing!
------------------------------------------------------------------------------------------------------------
Twin Cities West Metro Area
by Michael Scott Dosch

FISHING REPORT
Ice fishing continues to improve on Lake Minnetonka, Lake Waconia and smaller area lakes. Anglers report success for sunfish and bluegills near weed edges and the first drop-off from shore, try waxworms, Eurolarvae or similar baits and keep moving until you find the fish. Fish are becoming increasingly active as the weather warms and the days grow longer.
FOCUS: CRAPPIES
The crappie bite is still a low-light game with best success at dawn and dusk plus after dark. Crappies tend to use the entire water column in a given area meaning they move vertically to pursue food and may be just off the bottom, suspended somewhere in the middle or just under the ice at any given time. Steep drops and breaks are holding fish especially near the mouths of bays but don't forget to try very shallow water over weeds and mud. One of the best crappie bites this writer has ever experienced happened on Lake Washington near Mankato during a March full moon in super-shallow water on a long finger bay leading into a marsh area. We fished at dusk through over two feet of ice in only 4-5 total feet of water and the crappies were absolutely swarming over our baits.
TECH TIPS:
"Summerize" your winter gear as you wrap up the hardwater season. Do it now and you will save time, hassle and money by extending the life of your equipment. Here are a handful of quick tips; please email me with ideas that work for you and I will work them into a future column:
- Sharpen all drill and auger blades; replace worn or chipped blades now.
- Use a fuel stabilizer in your gas auger and other gas equipment. We use Sea Foam with success, other good products are also available.
- Do you drain your fuel tank? The small engine mechanics I consulted with the question "to drain or not to drain" were split 50/50 but 100% agreed with using a fuel stabilizer.
- Repair portable fishing shelters now; take a close look for less obvious tears and weak spots not just in the cover or stitching but also in the plastic or fiberglass and poles and pole connections.
------------------------------------------------------------------------------------------------------------
2004 LICENSES:
Get yours now! Also please review the limits and special regs to keep current on the latest changes.
THE LAST WORD:
Keep in mind the great all-season open water opportunity on the Mississippi River. I am a particular fan of Pools 2 and 4 and encourage you to explore these areas on your next outing.
You may email me with your comments and questions at msdosch@mn.rr.com
------------------------------------------------------------------------------------------------------------
Northern Minnesota
by Bret Baker
One of the most overlooked opportunities to catch a Minnesota monster walleye is quickly approaching. Many ice-anglers have packed up their walleye gear because the season has closed in most of the state, and many more anglers are waiting patiently for the May walleye opener. However, two strong possibilities exist right now to catch chunky pre-spawn walleyes. Big walleyes hold a special place in my heart, and if you want your best chance at landing one in Minnesota you need to head north this month. Many of the border waters remain open until mid-April instead of mid-February like the rest of the state. Two areas I like to concentrate my efforts are up the Gunflint Trail and the Rainy River, west of International Falls.
The Gunflint Trail region offers anglers a last chance to break out the auger and fish some late ice. Lakes that remain open in Cook County include Clove Lake, Devil's Elbow Lake, North Fowl Lake, South Fowl Lake, Gneiss(Round) Lake, Granite Lake, Granite River, Gunflint Lake, Little Gunflint Lake, Lily Lake, Magnetic Lake, Maraboeuf Lake, Moose Lake, Mountain Lake, North Lake, Little North Lake, Pigeon River, Pine River, Rat Lake, Rose Lake, Rove Lake, Saganaga Lake, South Lake, and Watap Lake. When targeting pre-spawn females through the ice, I like to concentrate on Saganaga Lake and Gunflint Lake. The Minnesota D.N.R. closes specific spawning areas to ensure that fish in these waters spawn un-harassed. For example, the Seagull River that produced the pre-spawn state record over twenty years ago is now closed to anglers. However, it has been my experience that you can set up in transition zones leading to these spawning areas.
I look for areas that take advantage of a late ice migration that walleyes undertake in preparation for the spawn. I concentrate on "bottleneck" areas that restrict the movement of these transition fish. Locate an area where all fish must pass-through a relatively small area, and drill your holes to cover this spot. The low-light times of dawn and dusk produce best, and common winter walleye presentations produce well. I focus on my electronics and try to cover the water column from top to bottom with both jigging spoons and plain jigs tipped with a large minnow. A couple of side notes. You can only take one fish over 19.5 inches from Saganaga out of a six fish limit, and although legal to take a large pre-spawn female from this area, it is strongly encouraged to snap a picture and release the fish as quickly as possible.
The second area that always warrants a couple of trips each spring is the Rainy River. By keeping a constant eye on the Internet "ice reports," offered by area lodges, you can hit the water the day the ice goes out. I have been on the river as early as mid-March, but the norm is closer to the first of April. Regulations are strict for this special season. You may possess only two walleyes, but none over 19.5 inches. However, this is truly one of your best chances at a trophy walleye the entire open-water season. You will have to release your wall-hanger to fight another day, but the experience is well worth your time and effort.
The go-to presentation for most anglers on the Rainy is a jig and a minnow. Many boats like to anchor and let the fish move up river to their position. I like to slip in and out of holes and pockets looking for active fish. I also catch a lot of Rainy River walleyes by offering them something different. I catch fish trolling with bottom bouncers and spinners, pulling three-way rigs and cranks, casting jigs and plastic, and drifting with live-bait and bottom bouncers. With that said, a jig and a minnow will always be your best bet for early season brutes on the Rainy River. I like to use jigs that make some noise and throw off a little flash.
Season ends April 14th, and if you have never tackled the challenge of trying to catch some pre-spawn Minnesota walleyes, you need to head north and hook some of the biggest walleyes you may battle all season.
------------------------------------------------------------------------------------------------------------
Anglers You Should Know
Netting A Dream
by Bonnie Dyson

The fishing bug has always been a part of Carolyn Brandon's life. Walleyes, though, didn't hook this Greenville, Ohio native until she met a fishing guide while attending a 1973 Dayton sport show.
She hired the Lake Erie guide despite the fact he required his fee paid regardless if she caught fish. They did, however, catch Lake Erie walleye that summer and again in 1974, and Carolyn found herself looking for more opportunities to pursue her new fishing passion.
"I dreamed of entering as a co-angler/amateur in the professional walleye circuits. And my husband agreed we would after we retired. Unfortunately, he passed away before we got the opportunity," Carolyn reminisced. "So, just before I retired from my forty-one year factory career, I entered. This will be my fifth season fishing in either the RCL, PWT or MWC tournament circuits."
At 63 years young, Carolyn doesn't let her age or gender slow her down. "I really wasn't nervous my first tournament, although I'm fairly certain I was the only woman in the field. It was more like when you get married, you are excited but with butterflies."
Adrenal rushes abound during tournament days including the all-too-familiar sinking feeling of a fish lost during netting. Anchored in Carolyn's memory is one close call during a PWT event. "I was netting for my pro and saw the hook tangle in the net and knew I had to act fast. I told the pro to get out of my way and gave a heave-ho with the net and fish, scooping upwards and over. The fish and I landed in a heap in the bottom of the boat - but I got it."
In addition to her tournament schedule, Carolyn prefishes many of the events. "Generally I drive myself. I enjoy my own company," she confides. "To help keep expenses minimal, I usually bunk with others at the tournament, after all you spend so little time in your room, it seems silly not to share. From my very first tournament I have always felt comfortable with this group of anglers. This is their livelihood, so I want to do everything I can to help them succeed. In the meantime, I learn and hopefully place well also." Carolyn came to the tournament format understanding how to fish with planer boards and crankbaits. The extensive knowledge gained from the walleye pros has helped her to round out her angling skills including rigging with dipsy divers and snap weights.
In 2000 Carolyn finished 10th in the In-Fisherman PWT Pro-Am, Lake Erie, Port Clinton, Ohio. A highlight during the 2001 RCL tournament trail featured Carolyn's picture in the Port Clinton Ohio newspaper with an 11.62 lb walleye caught with Pro Brian Nye on Lake Erie. She finished 41st in both the Lake Erie and Saginaw Bay RCL tournaments that year. Carolyn's 2003 RCL season ranking was 28th. "This past year was nice, but I would have liked to have done better," remarked Carolyn, "I'm looking forward to improving my rankings." She is scheduled to compete in all of the RCL events this year.
A devote advocate of the tournaments and Walleye Central, Carolyn advises, "You shouldn't hesitate to enter a tournament. It is rewarding, it's super and the satisfaction you feel at the end of day is hard to beat. You learn many fishing techniques, but it is the friends you make along the trail that ends up being so special. You also learn to deal with all kinds. Being a part of these tournaments is a privilege. I encourage more women to enter; it's an experience of a lifetime. Just remember to do the best you can and be yourself."
"I'll keep fishing these circuits as long as I'm able or until the money runs out," Carolyn concludes. "It keeps me young. And this is the best group of men and women you'll ever meet."
Remember the guide at the Dayton sport show who sparked Carolyn's passion for walleye fishing? Today he is a touring pro on the professional walleye circuits. His name? Rick LaCourse.
It is a small world.
Visit our Sponsors, it's because of them that this website is a free product.
Support them... they support you!
| | | | |
| --- | --- | --- | --- |
| | | | |
| | | | |
You can find these Sponsors and other fine products in our Online Business Directory
Please feel free to pass this around to friends.
To subscribe to this newsletter go to:
http://walleyecentral.com/mailer/
This newsletter is sent to registered members only and the option to receive or not to receive this newsletter is always available.